We are passionate, we do what we love and it makes us extremely happy.
YOUR BUSINESS
OUR SMART SOLUTION
Our greatest motivation is our passion to create and deliver solutions that meet the client's expectations within the set budget.
We are passionate about technology and automation of production systems. We like technical challenges and that final moment when an idea conceived in many minds materializes on the production floor.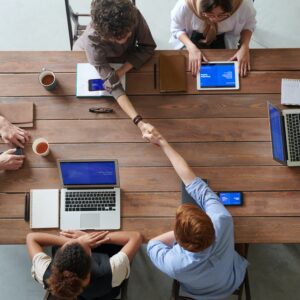 "IF WHAT YOU ARE DOING DOESN'T MAKE YOU HAPPY THEN YOU ARE PROBABLY DOING IT WRONG"
Comprehensive preparation of software for manufactured equipment and machines.
Preparing documentation of designed machines and production lines according to individual customer's order.
Selection and implementation of robotic cells to customer's application
Preparation of electrical documentation of machines, conveyors, production lines. Modernization of machines in terms of electrics. Performing electrical installations.
Full commissioning of transport lines, production lines, machines, equipment. Preparation of applications for acceptance, preparation of applications for programming.
We are proud of our work, and we want to show it to you. Every application we made was special to us. Each of them required a lot of commitment and work, which we put in with great passion.