We are passionate, we do what we love and it makes us extremely happy.
We are proud of our work, so we want to brag about it. Below you will find selected projects that we have implemented for our clients.
Each application we made was special to us. Each of them required a lot of commitment and work that we put in with great passion.
TRANSPORTATION LINES
AND PRODUCTION LINES
Our applications work in many production plants. They realize internal transport from production stands to high storage warehouses. 
We transport goods of various sizes and shapes, which forces us to apply innovative solutions in the field of product handling. We transport on standard EURO pallets and IKEA type or specialized units.
The use of our lines has allowed our customers to reduce delivery times and improve tracking of work in progress
Our robots have been used for:
Bonding the top plates to the radiators
They put springs on wooden bed frames
They depalletize pallets of juice
They put aluminum profiles into production
Perform operations of cutting, folding cartons, and removing layers of product from cartons, bringing them into production
Robots brought our customers cost reduction and accelerated the production process, resulting in final profits.
Our offer is not only standard solutions – in addition to developed products typical for intralogistics, we create products dedicated to the special needs of the Customer.
One of them is conveyors of various types as well as 1- and 2-axis turntables. They allow us to move the product in accordance with the needs and requirements of the Investor. The applied technical solutions and proven LENZE drives allow us to achieve high efficiency of movement and minimum operating costs.
SPECIAL AND
DEDICATED
MACHINES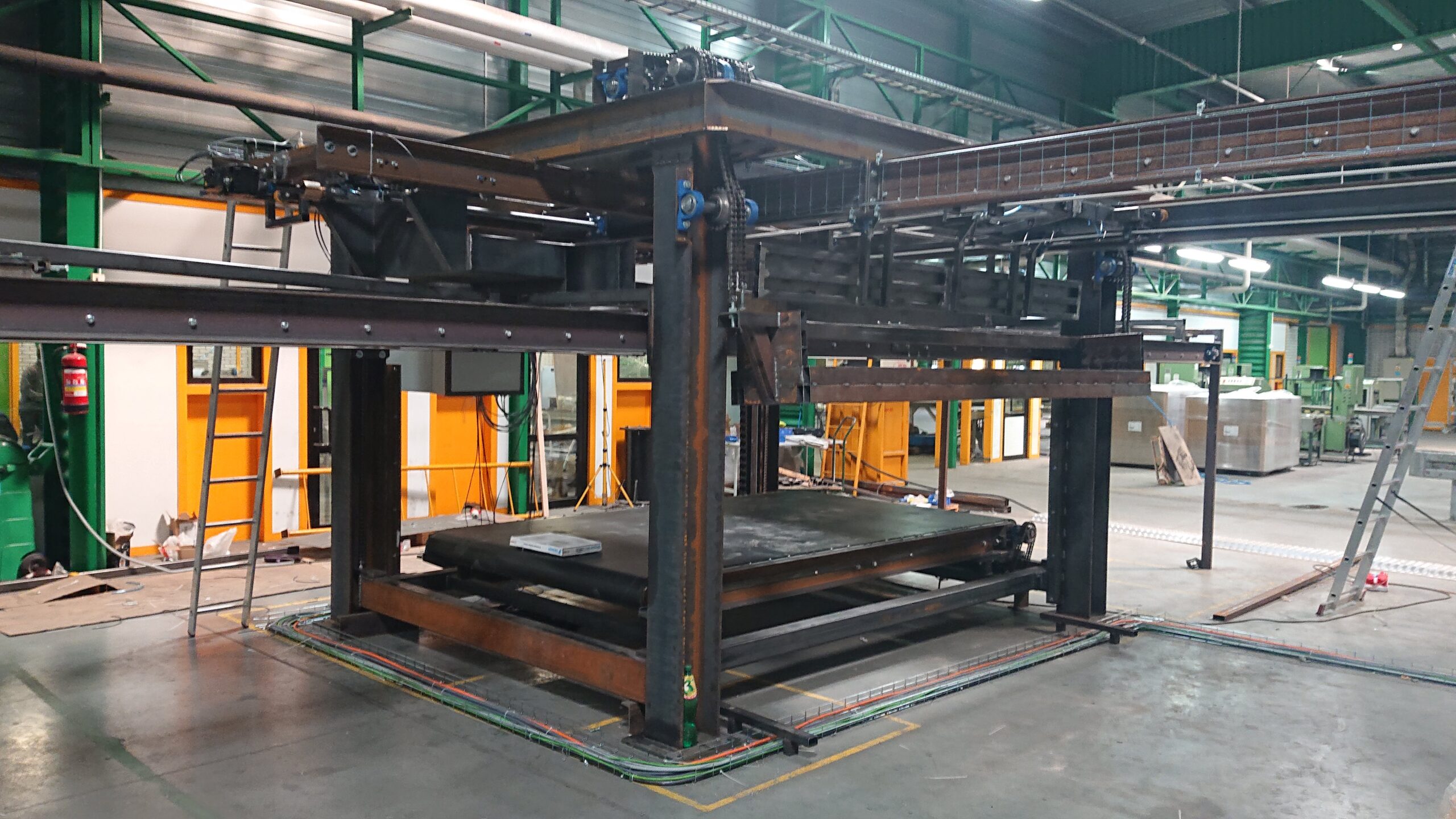 When you can't find the equipment and machinery that meets your requirements and expectations, our experienced team will design and put into production special machines. 
Our company is known for many innovative solutions that have allowed customers to launch automated production and gain a competitive edge.