We deal with complex software preparation for manufactured devices and machines.
We have experience in commissioning machines and installations on industrial PLCs of such companies as SIEMENS, EMERSON (former GE FANUC), BECKHOFF, LENZE, MITSUBISHI, ASTRAADA (CODESYS), ALLEN BRADLEY.
We produce machines and production lines that operate under the supervision of a master control and production management system in a given plant.
The software is created in close consultation with the customer to maintain the standards adopted in a given plant for the operation of machines, production lines, while facilitating as much as possible the efficient production of the machines supplied by us. 
As part of the projects we implement support for all kinds of sensors detecting the presence of components, vision systems, servo drives and many other devices of leading companies supplying their products to the market of machine manufacturing for the automotive industry and other branches of industrial automation.
Design department deals directly with preparation of documentation for machines and production lines designed according to individual customer orders.
The whole design-execution process, starting from the concept creation, through arrangements with the Customer, selection of appropriate, optimal solutions is carried out by designers with many years of experience.
The design department also deals with preparation of solutions for modernization of machines and equipment, design of conveyor lines cooperating with robots, production and packaging machines.
Constructors are also responsible for preparation of technical documentation and instructions in accordance with CE marking based on directives and standards. Construction documentation is prepared in 3D software dedicated to machine design, providing comprehensive design functions and simulations of the proposed solutions.
We have experience in preparing documentation in Inventor and AutoCad programs.
 The design department participates in the process of manufacturing, assembly and start-up of the device at the customer's site. Our engineers also provide consultancy and technical support for our customers.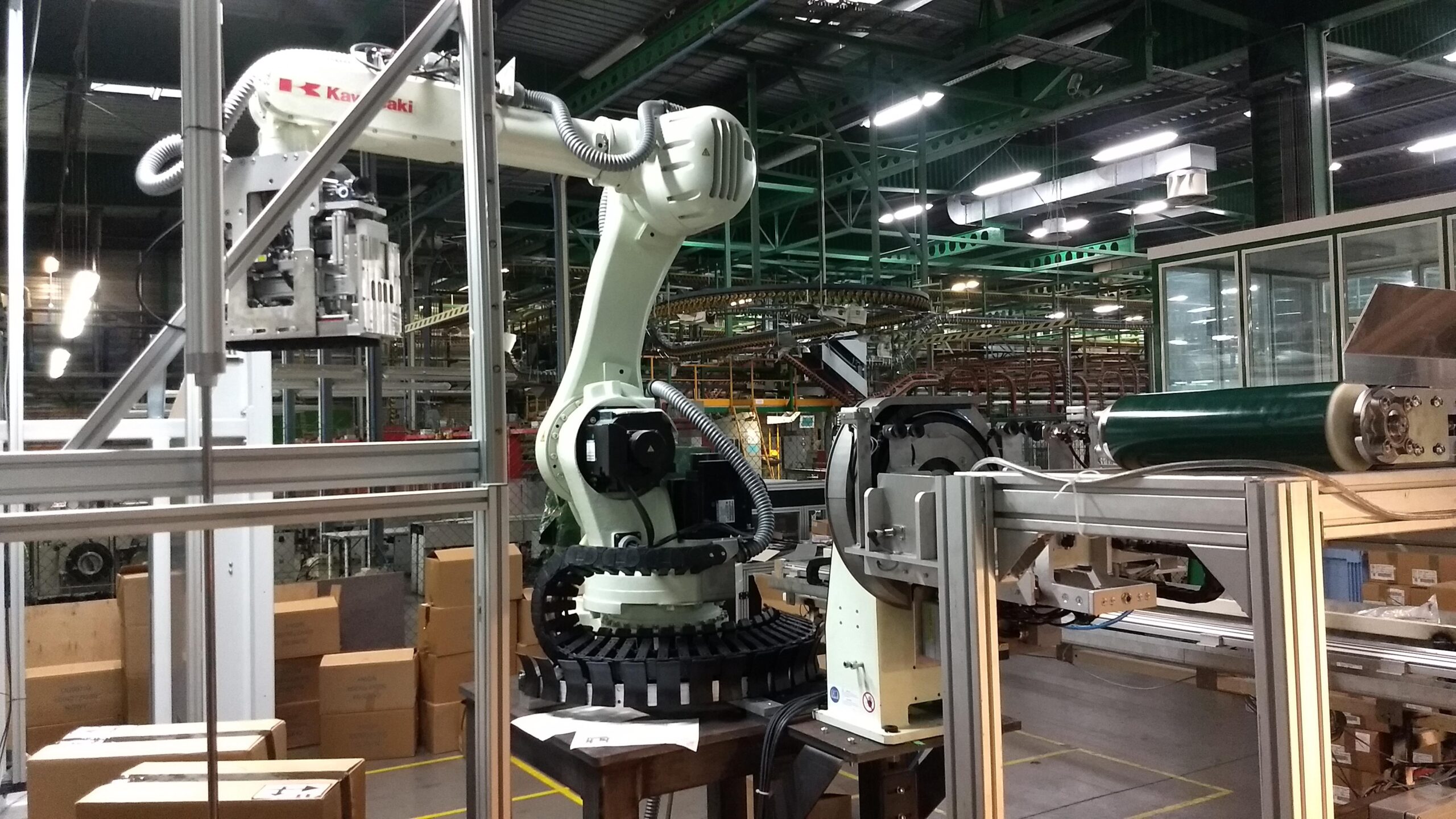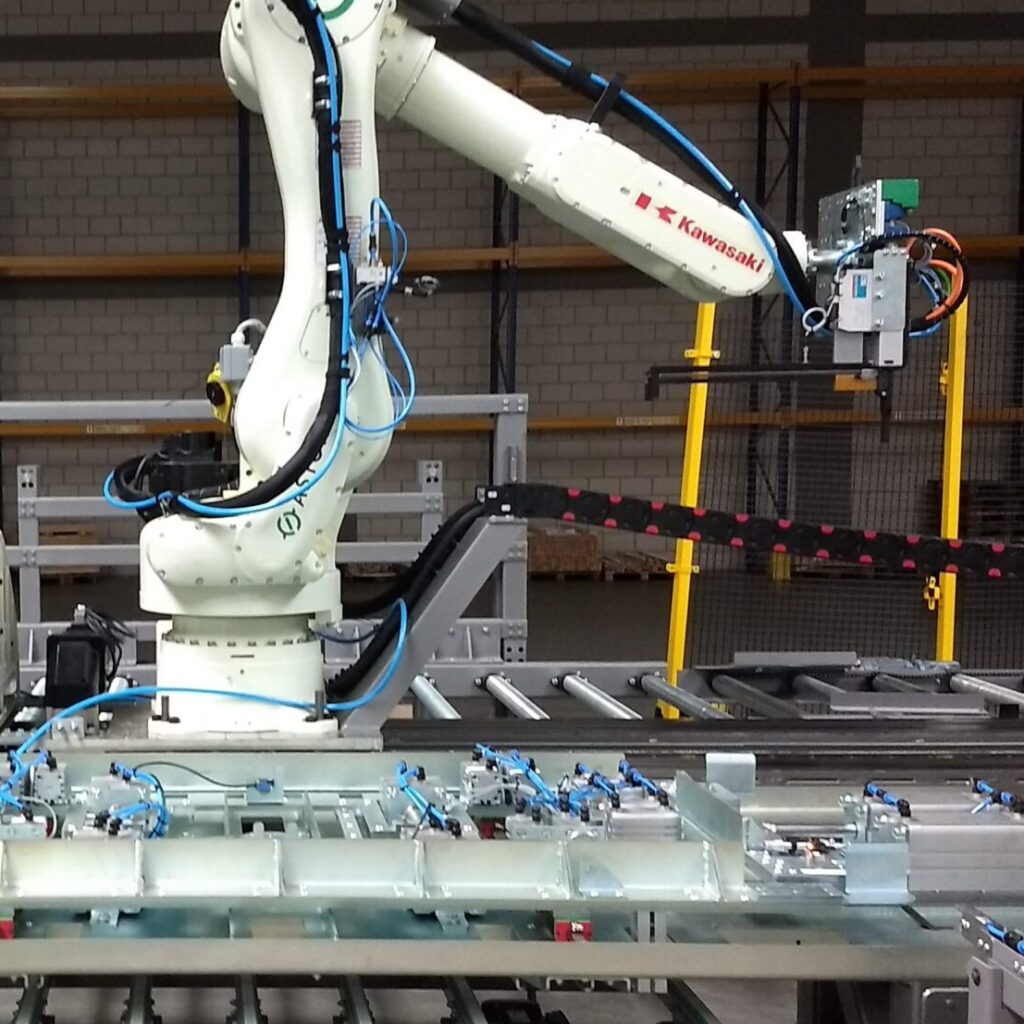 We select and design custom robotic cells and implement them into the customer's application. We have experience in working with robots of such companies as: KUKA, KAWASAKI, EPSON SCARA, IGUS.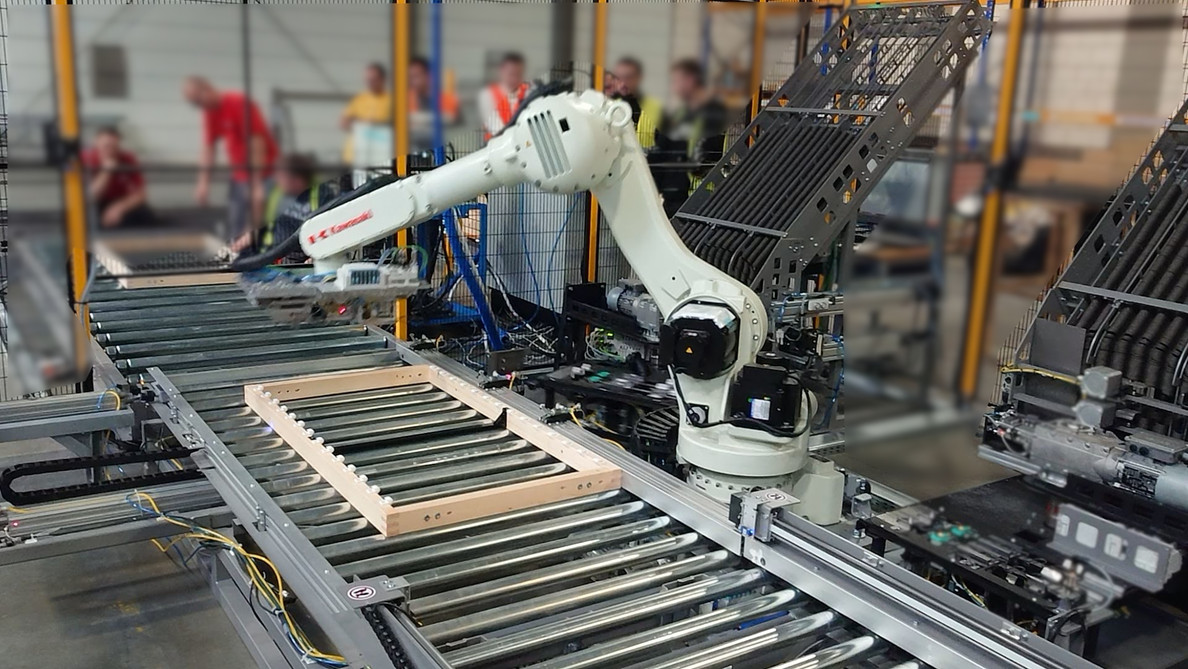 We comprehensively carry out electrical work from design through implementation at the client's site.
The scope of our work includes:
– Electrical schematic design
– Construction and modernization of industrial electrical installations
– Construction of control cabinets
– Electrical measurements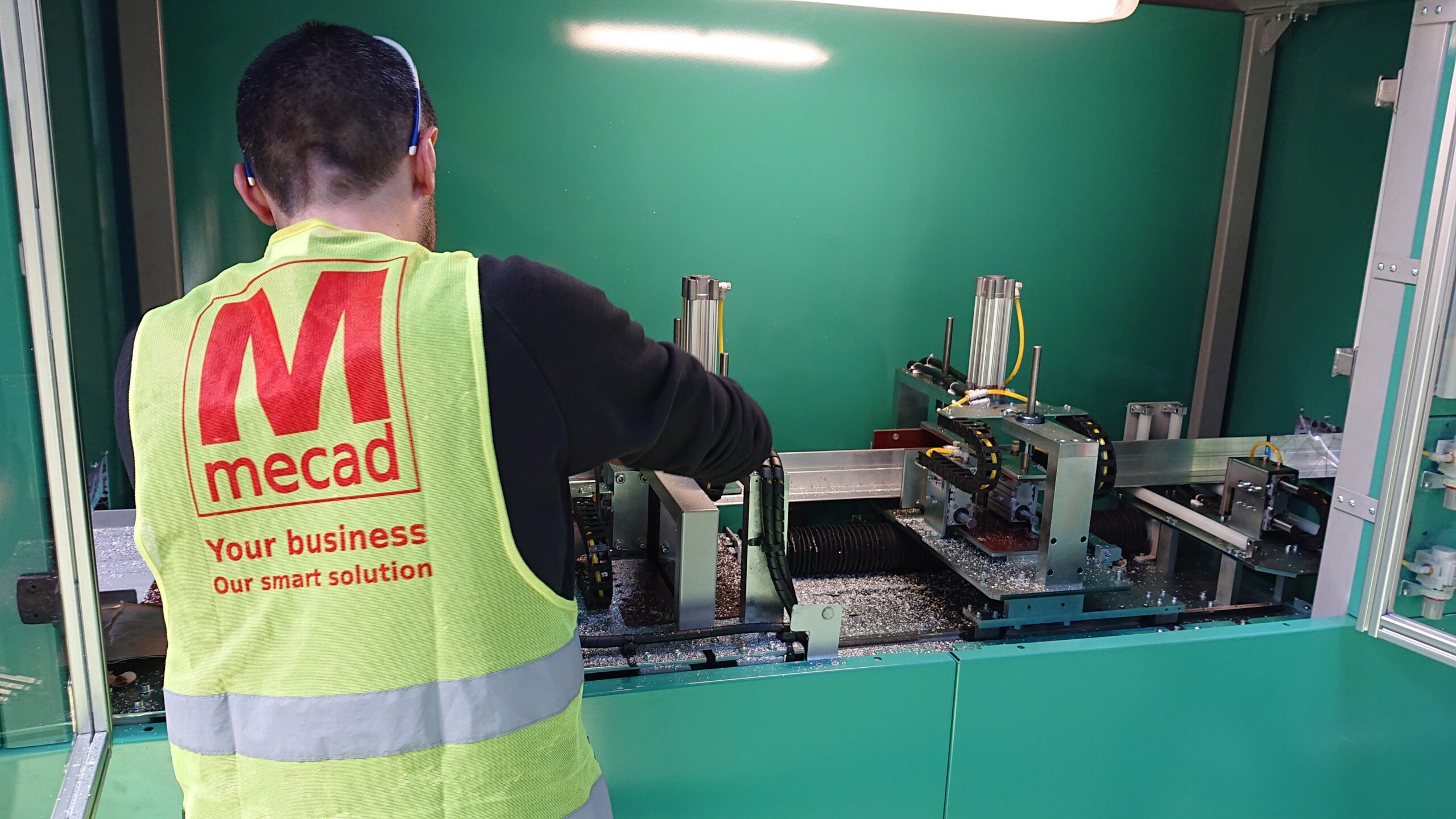 In many foreign projects, we assist in the start-up of new production lines.
Our most common tasks include:
– Setting and checking the settings of executive components – sensors, drives, vision systems
– Modifications and changes of PLC / HMI / DRIVES programs
– Improving and increasing the performance of existing control algorithms
WE ARE READY FOR NEW CHALLENGES